About Us
Amy McCraken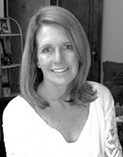 Amy McCraken brings more than 20 years of executive marketing, sales, and publishing innovation to Evergreen Custom Media clients. Before founding Evergreen Custom Media, she worked extensively in creating insurance and financial publishing services for clients such as John Hancock, Oppenheimer, Prudential and AIG. During her tenure as a Group Publisher with Wiesner Publications, Amy rose through the ranks quickly, leading marketing and management efforts and developing and launching numerous new titles.
A skilled strategist and competitive analyst, Amy identifies and obtains creative additional revenue streams for projects by understanding customer needs and quickly providing additional products, services, options including defined paths and milestones.
Her multifaceted sales, marketing and publishing background allows her to assist clients with brand recognition, fundraising, strategy and company vision; marketing plans including campaigns, websites, events, direct and email marketing efforts; as well as press releases and media relations. Her fearless approach to sales and intuitive customer support has led to exponential growth in projects she's overseen, resulting in meeting or exceeding quotas and revenue goals.
Cara McDonald, MA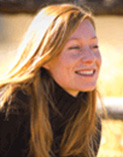 Cara McDonald, MA, is a writer and magazine editor specializing in regional, health, and lifestyle publications and resort markets. Prior to joining Evergreen Custom Media, she led the editorial team at 5280, the Denver Magazine for several years overseeing major growth, hiring, change, and redesign that led the magazine to be recognized as one of the best of its kind in the country.
With a history of stewarding magazines through conceptual changes and growth, Cara has a passionate vision for creating intelligent, beautiful, and engaging content, and serves as the editorial and creative director. She also does public relations and custom content consulting in the nonprofit sector, and is a frequent speaker and panelist regarding recreation and resort public relations and media. She has taught numerous writing classes and workshops, and her essays and freelance work have appeared in Men's Journal, Taste of Home, Midwest Living, High Country News, and Natural Health.